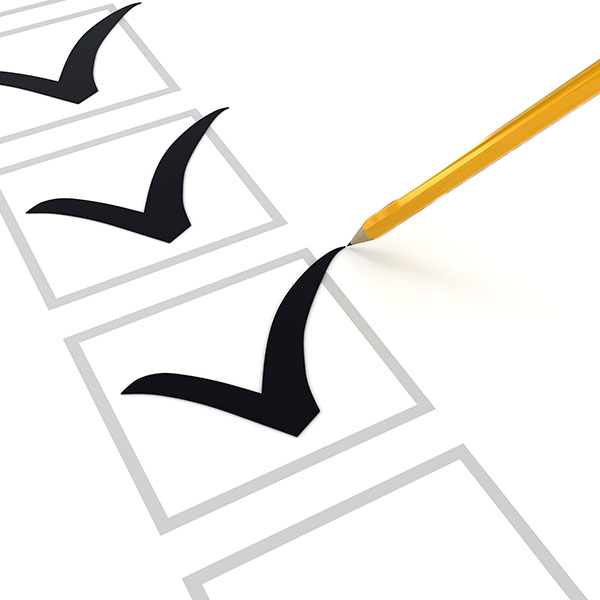 At Air Systems Heating and Cooling we strive for 100% satisfaction in everything we do. We value your opinion and invite you to tell us and others about your experience with us. Please take a few moments to tell us what you think by leaving us a review here on our website or on any of these popular review sites or social networks.
Read what other customers have said about us.

All trademarks or brands on this page are registered by their respective owner and are not affiliated with our company, nor do they endorse or sponsor our products or services.
Reviews of
Air Systems Heating and Cooling
(Based on 15 rated reviews)
01-May-2019
Product or service reviewed: HVAC and more
You can not go wrong by hiring this company to do your service. HONEST and gets the job done. You can not do better than that!
04-Mar-2019
Product or service reviewed: AC Unit, Furnace Maintenance
Top notch, grade A+. Dependable, honest and trustworthy. Cannot say enough about Corey and crew. Many thanks.
Jim Mazzuca
Plainfield, IL
01-Mar-2019
Product or service reviewed: Furnace Fix
called airsystems and they were there with in the hour. Diagnosised the furnace and replace my ignition. Great service at a reasonable price
16-Nov-2018
Product or service reviewed: Home heating system service
Service provided by Mr. Louie was very professional and at very reasonable rate. He was very systematic in trouble shooting the problem and resolved the issue in timely manner. Apart from being professional, Louie was very courteous and pleasure to talk with. Good job done. Hafeez
06-Apr-2018
Product or service reviewed: New furnace
Woke to sound of carbon monoxide detector going off. Corey and Louie came out, determined my furnace was leaking fumes. They rearranged there day came back and installed a new furnace that day. Great job guys. Very professional trusting guys. Can't say enough and will suggest them to everyone.
15-Mar-2018
Product or service reviewed: Draft motor replaced
Technician: Louis Burnett
I've used a few different contractors over the years. I can honestly say I won't be using any other company. Corey responded as quickly as he could. I felt very comfortable with him from the beginning. Very respectable rates. My home is warm again and my wife is happy! Thanks again Corey.
18-Dec-2016
Product or service reviewed: Furnace service
Highly recommended!! We have used Corey the last 2-3 years. He is fair, honest and thorough in his service and products. It's nice to have a local service option who you know and trust and can rely on. I will strongly refer Air Sytems Heating and Cooling to my friends and Family.
06-Dec-2016
Product or service reviewed: Furnace and AC unit
Corey was great with my furnace and AC install! Had multiple companies send me quotes and Corey came in with the best pricing. You can tell he makes the customer top priority from start to finish! Will definitely be having him come back for any service needs and would recommend him to friends and family.
19-Nov-2016
Product or service reviewed: Garage Heater
Air Systems Heating and Cooling by far exceeded our expectations on the quality of work and experience and reasonable price!! Corey was excellent to work with and we will be using him for all our future heating and cooling needs!!
11-Nov-2016
Product or service reviewed: Furnace Cleanings and repair
As rather new home owners, purchasing a 50 year old home, we were not sure what was needed done before winter and we had 2 different types of furnaces for the house. When we called to set up an appointment, Mr. Johnson was able to get us into his calendar without having to wait too long, and when he showed up it was at the time he said he would arrive. He did not merely look things over, he took the time needed and made sure the furnace was cleaned and maintained properly before completing the job. He did not just replace something to make it work, he made sure it was the best it could be to get through the cold winter. He was very courteous, he answered many questions patiently, and explained clearly that something needed to be repaired, what it was, and why. Because of the repair needed, one furnace would not be operational until he returned with the part and fixed it. We set up a second appointment and when he returned with the part, he quickly put everything together and then checked it all over to make sure it worked. He spent a great deal of time making sure everything was running properly, he explained the mechanics necessary to keep it running through winter, and he was always courteous and respectful. He even took the time to discuss our air conditioning units and when they would need to be serviced as well as explaining to us how sump pumps worked. Owning a home is a new experience and having someone trustworthy explain in detail different things to keep the home maintained is priceless. I can definitely recommend Corey Johnson and Air Systems Heaing and Cooling highly and I have trust that if anything does happen over the winter Corey will have our back.
Julia Knickerbocker
Crest Hill
05-Nov-2016
Product or service reviewed: Preventive Maintenance
Air Systems Heating and Cooling is a top-notch company and is perfect in every way. Corey is great to deal with and pays attention to detail. I would highly recommend Air Systems Heating and Cooling it's a company you can trust.
Paul Widner
Crest Hill, IL
01-Nov-2016
Product or service reviewed: fall clean and check
we purchased our home in 2013,having never had servicing i decided now was the time.i was drawn to this company because of the testimonials on their flyer.i spoke with corey who greeted me with genuine warmth,while making sure i understood i would receive the best service for our furnace.i learned the people i had service our central air unit gave me false info on making a unnecessary purchase corey assured me i didn,t need.i made a friend today along with someone who has my back.it doesn,t get any better than that!!!!!!
chuck chambliss
plainfield, Il
27-Oct-2016
Product or service reviewed: gas valve & thermocouple
Corey has provided us with great service since we found him a few years ago. I highly recommend Air Systems Heating and Cooling!
13-Oct-2016
Product or service reviewed: Repair AC and Furnace Tune-up
Corey has provided great service for both us and our daughter's family. He has also been very prompt, responsive and does excellent work. His pricing is very fair. We recommend Corey to all of our friends.
06-Oct-2016
Product or service reviewed: No heat
On time and good pricing, thanks corey for starting us out with for the season.